ABOUT US
Orissa Adventurous Trekking is an Italian-Indian trekking agency involved mainly in the organization of trekking and expeditions to the interior of Orissa, from an environmental and ethnographic point of view.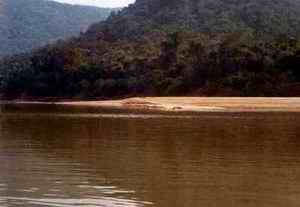 We are an Italian and an Indian who after more than 8 years of trekking together in the interior of Orissa, decided in 2001 to open a trekking agency. Compared to other travel agencies in Orissa, we do not organize any kind of tour with cars or bus to the tribal markets, because, apart from the transfer to the starting point of the area of trekking, all our itineraries are always on foot. In some programs we shall arrive at some well known tribal markets, but we shall arrive there with our knapsacks, through the same paths used by the tribal people.
Our travel philosophy is founded on trying to have genuine and honest rapport with people still living a life following their old custom and traditions; therefore one of our rules is never to force our attitudes in any way. For example we shall never ask the tribal to organize dances especially for us or something like that for money. Where we go, the dances will be spontaneous and authentic, as this will be part of the tribals' natural way of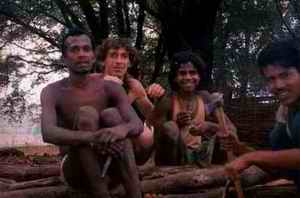 daily life.
The meetings with the tribal people are a true life experience, and as we walk in their jungle, on the same paths used by them, sometimes sleeping in their huts, we shall share for a while their life, their joys, and … their sorrows.
During these treks, due to the nature of the land, the climate, and the unusual aspects of a reality that for many people is totally unknown, one must be willing to deal with unforeseen difficulties.
When someone books a trek, he must clearly specify his own level of competence, so that we can adapt the trek to meet his particular needs.
For nature lovers, we organize trekking inside parks and sanctuaries, moving on foot, sleeping in watchtowers, and exploring each opportunity to live in rapport with nature, in contrast to organized sightseeing bus or car trips.
We also arrange river exploration by dinghy on most of t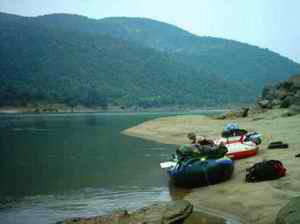 he rivers of Orissa, which we sometimes reach on foot after crossing mountains and valleys.
We shall go slowly down the rivers, camping in the most beautiful places and visiting villages where no tourists have come before. We shall find quiet corners for refreshing swimming, fishing etc.
Then after leaving the river it will be possible to penetrate the jungle, going to watchtowers, tribal villages, ancient temples, etc.
All our programs are the fruit of our experience, and therefore have already been thoroughly investigated by us, but on request we can organize any new itineraries, in Orissa or other Indian states.
We have programs for just 2 days, for those who have limited time, but also programs of 1, 2 or 3 weeks for the more demanding adventurer.